Opening Google Takeout output file is quite easy. But for this, you need to understand the output file format. Use the relevant application and easily open Google takeout files. Seems confusing? don't worry this post will help you step by step. Let's get started!
Google Takeout is a convenient service provided by Google that permits users to download all the Google data and save locally. Many users use this service to download their Gmail emails to computers. However, Google Takeout downloads all the emails in MBOX file format which makes it quite challenging for users to open Google Takeout files.
If you don't know, let me tell you that Google does not offer any solution to open Google Takeout files on your system. You have to download an application that will help you access those files. Thus, in this write-up, we will offer you a detailed guide on how you can get the job done in a hassle-free manner.
How to Open Google Takeout Files on Desktop in a Free Way
As we know now that we need a third-party application using which we can open our Google Takeout Files. So, we first need to download Thunderbird on our system. It is an open-source email application that we can download for free and open MBOX files.
Important Note: Once you have downloaded and installed Thunderbird, configure any account in the email account to import the MBOX file into it.
Free Step by Step Guide
Open Thunderbird and click on the 3 horizontal lines.
Following that, choose the Add-ons option.
Then go to the search bar adjacent to Find more add-ons and search for ImportExportTools NG.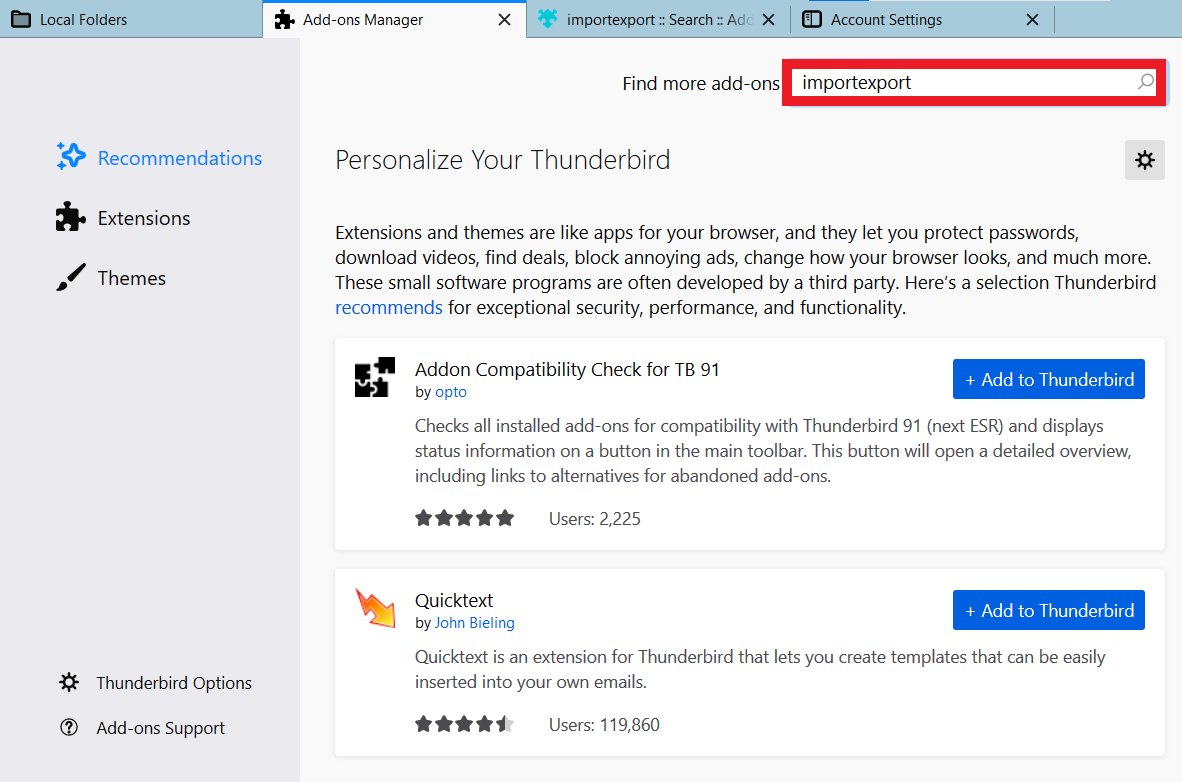 You will now see the option to add the add-on to Thunderbird. Click on Add to Thunderbird button.
Finally, click on the Add button.
These steps will successfully install the add-on in Thunderbird. Now, you can open Google Takeout files on your system following the below steps.
Now go to the home screen of Thunderbird and right-click on the ID in which you want to import your data.
Click on ImportExportTool NG > Import mbox file.
Here, choose Import directly one or more mbox files option and click on the OK button.
Now locate the MBOX file on your system and open it.
Finally, your Google Takeout file will be open in your system.
One of the major benefits of using this solution is that it is completely free to use and can be used on both Windows and Mac OS. It is because Thunderbird is available for both operating systems.
However, there are some major issues associated with the procedure discussed in this article. Moreover, the entire process is quite lengthy and might feel complex for some non-technical users. So, the users who want to save their precious time and want to go for a quick solution can opt for some third-party free viewers.
These Google Takeout Viewers can help you open Google takeout MBOX files for free. Some of the top choices by experts to open these Google Takeout files are providers like:
SysTools
Shoviv
Kernel
BitRecover
You can also try any of these applications and access your important data seamlessly.