Saving Gmail emails as PDF is not an easy task but this step-by-step process make this easy. A lot of users prefer PDF as their most preferred file format to save their emails locally from the cloud as it is device and OS independent. So, we will make this process a lot easier for you.
Unluckily, there is no direct option offered by Google to save multiple emails as PDF in Gmail. Thus, you need to download all the emails one by one. This might take generous time if you have a large number of emails to download.
Note: You can use the Google Takeout service offered by Google that helps users in saving emails in bulk. But it downloads the messages in MBOX file format.
Free Steps to Save Gmail Emails as PDF
To perform below steps, you must have an account, if don't have, go and create Gmail account first.
First of all, login to your Gmail account.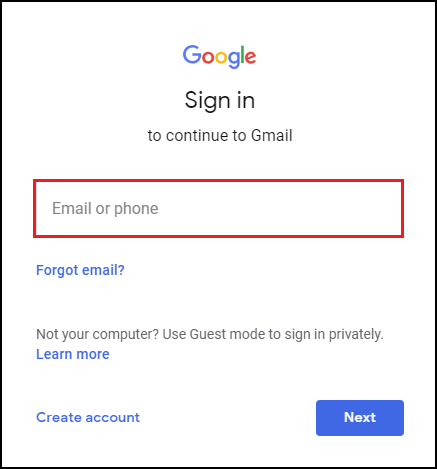 Open any email message that you want to download and click on the 3 vertical dots that are located on the top right section.
Click on the Print option in the appeared window.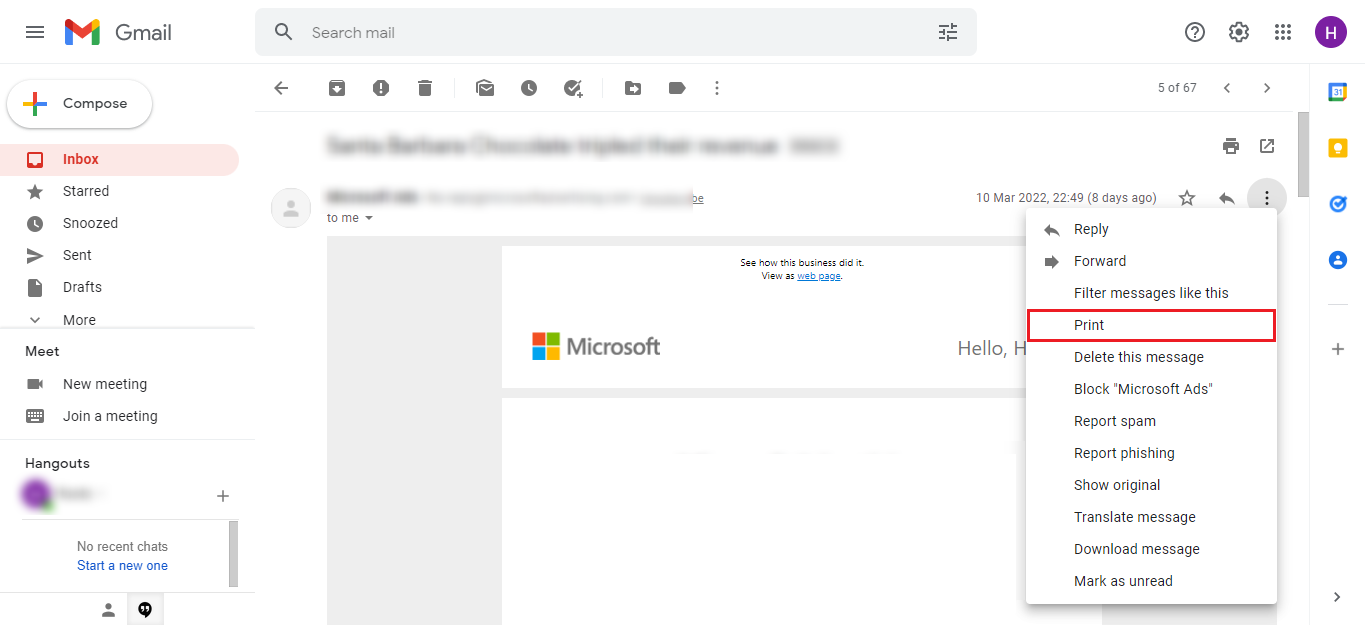 Expand the Destination drop-down and choose Save as PDF option.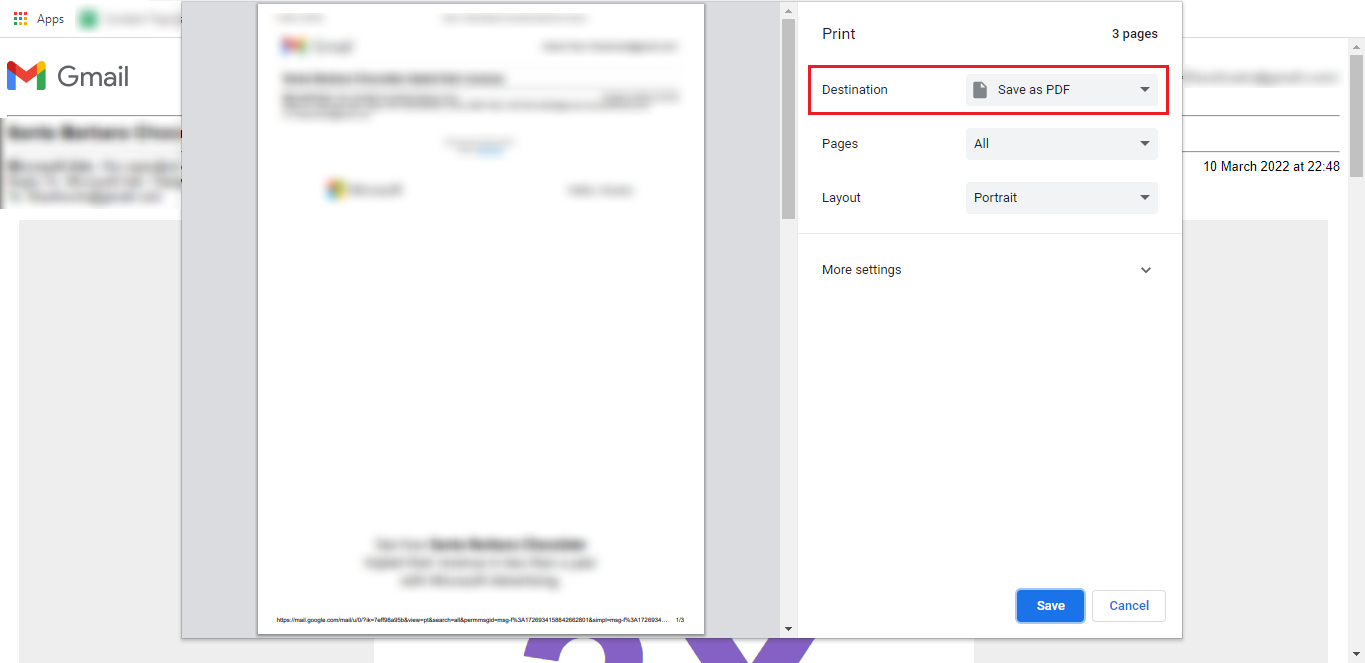 You can also select the pages that you want to print and alter the Layout (Portrait or Landscape).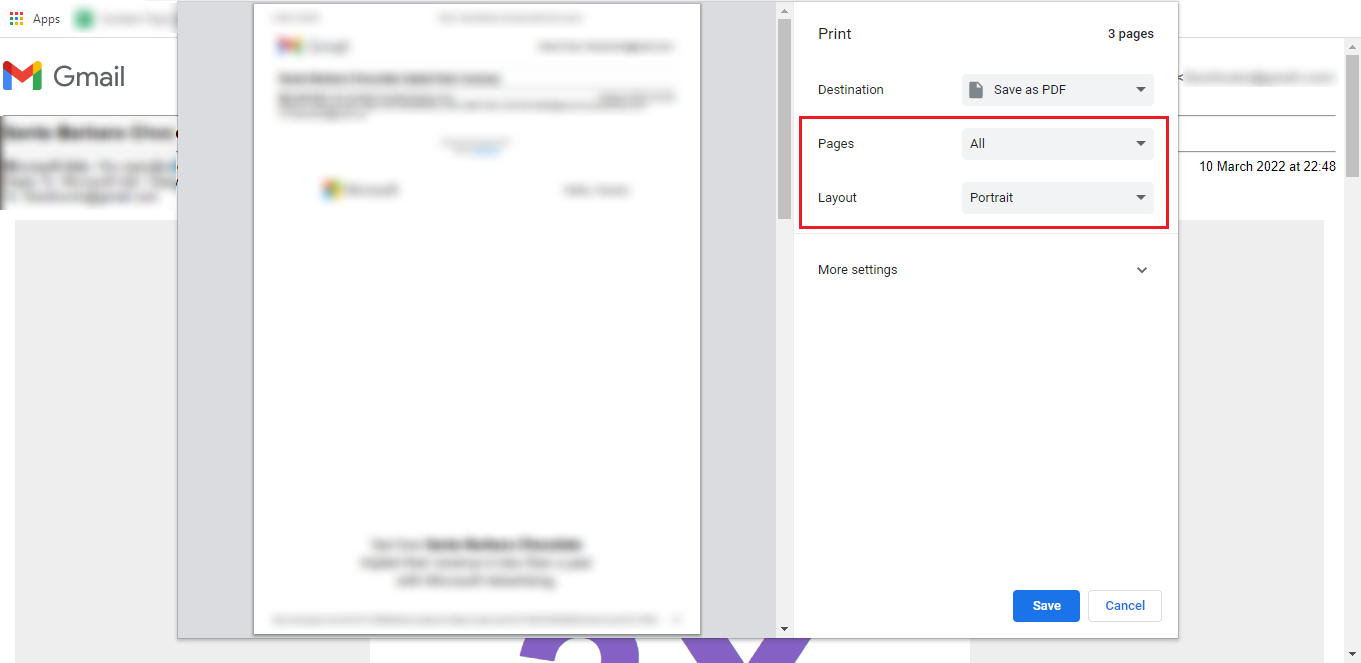 Expand the More Settings dropdown to customize Paper Size, Pages per sheet, Margins, Scale, and other options.
Finally, hit the Save button to save Gmail emails as PDF.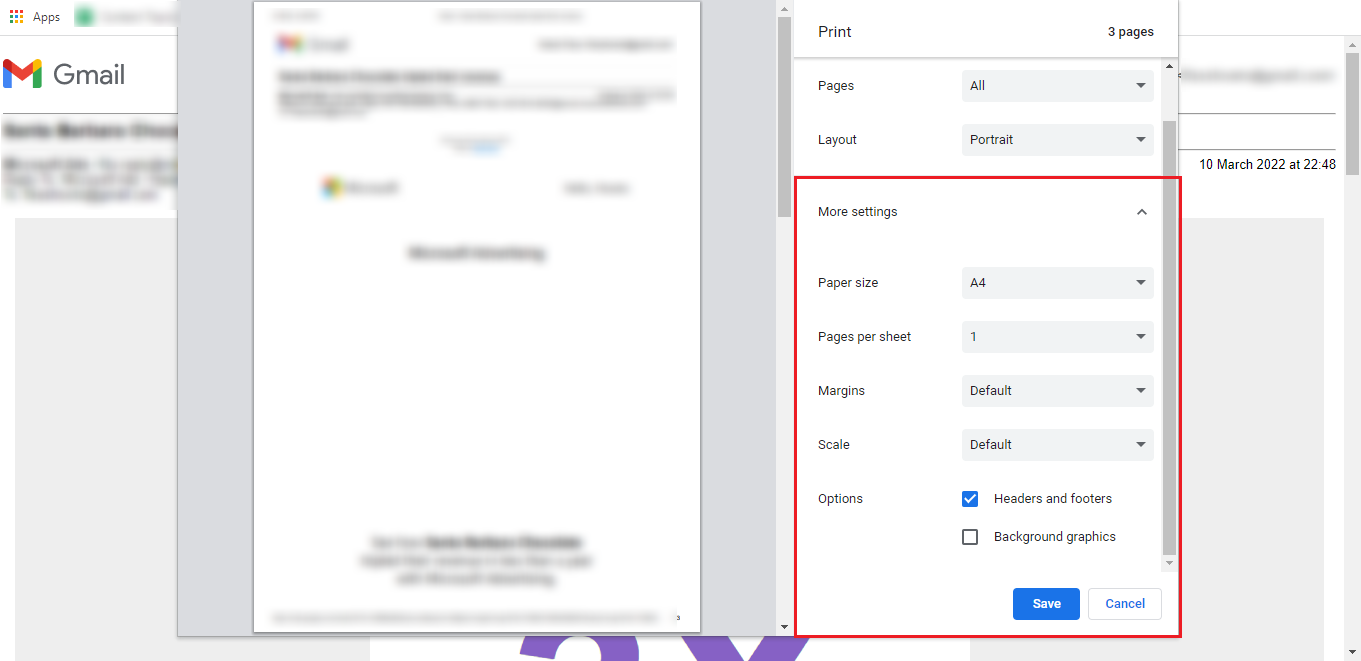 Limitations Associated with this Method
Although the manual procedure discussed above is completely free. But it doesn't give users the option to save multiple Gmail emails into PDF format. This method will not be feasible if you are looking to save all emails available in your account.
To download all Gmail emails to the computer in one go, you are always recommended to go with some third-party applications. These applications are specially designed to perform bulk operations within a few clicks.
Concluding Lines
Even though it is completely free and easy to save Gmail emails as PDF, you cannot save the emails in bulk using the manual method. This is one of the biggest limitations that makes this method not the best option to go with. Thus, most of the users who want to save all the emails opt for third-party applications.