This post will guide you step by step to create a Gmail account even without using any phone number. All the steps are verified and easy to perform on computer, laptop and mobile.
Emails are the most preferred way of communication for professional and personal use. Google provides emailing functionality for free. But for this, you should have a Gmail account. If you don't have a Gmail email account. Don't worry here, I am going to explain the process step by step.
Note: – You can use advanced options to save your Gmail emails in PDF format.
Reasons to Create Gmail Account
There are multiple plus points to having a Gmail account. Some of them are listed in below section:
It's a free email service (But having a storage limit of 15GB).
Easy to use and world wide acceptability.
Google security promise for your personal data.
Multiple themes to activate for free.
Requires only internet connection to access.
Platform independent (access on laptop, mobile, computer, etc.)
Advance filters and setting to manage Gmail account
Steps to Create New Gmail Account
Perform the listed steps on computer, laptop, mobile. Also, make sure to have proper internet connection.
Step1: – Visit the Google official page to create Gmail account https://www.google.com/gmail/about/ and click on Create an Account.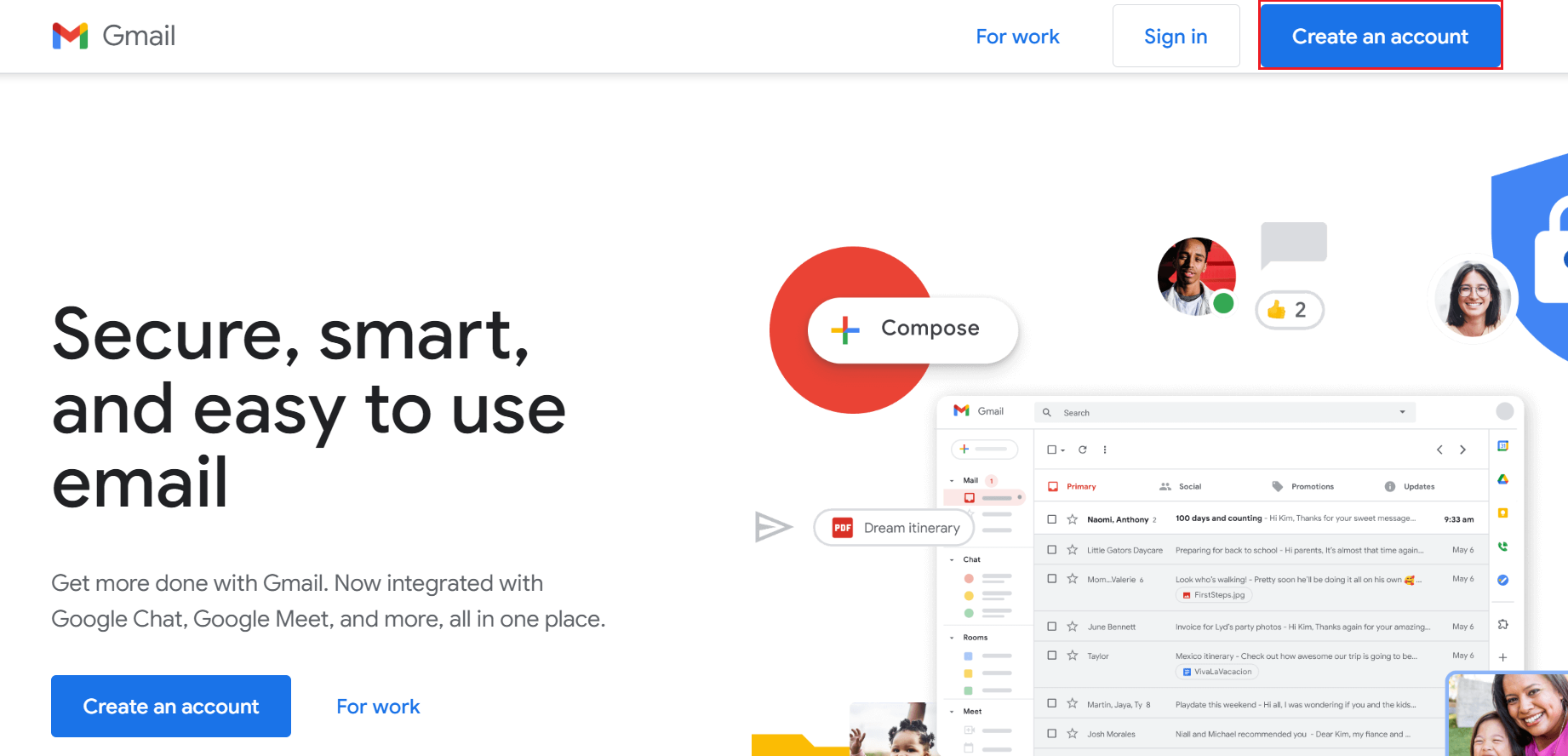 Step2: – New window will appear, simply fill the form:
First Name: Type your First Name in the text box.
Last Name: Fill your Last Name and move to next.
Username: Choose a unique name here. You cannot process further without choosing a unique name. Here Google will show you some segregation to create a unique account. You can also use one.
Choose Password: It should be minimum 8 character long and mixed with character (lowercase and uppercase), number, and special character. Also save passwords at any place.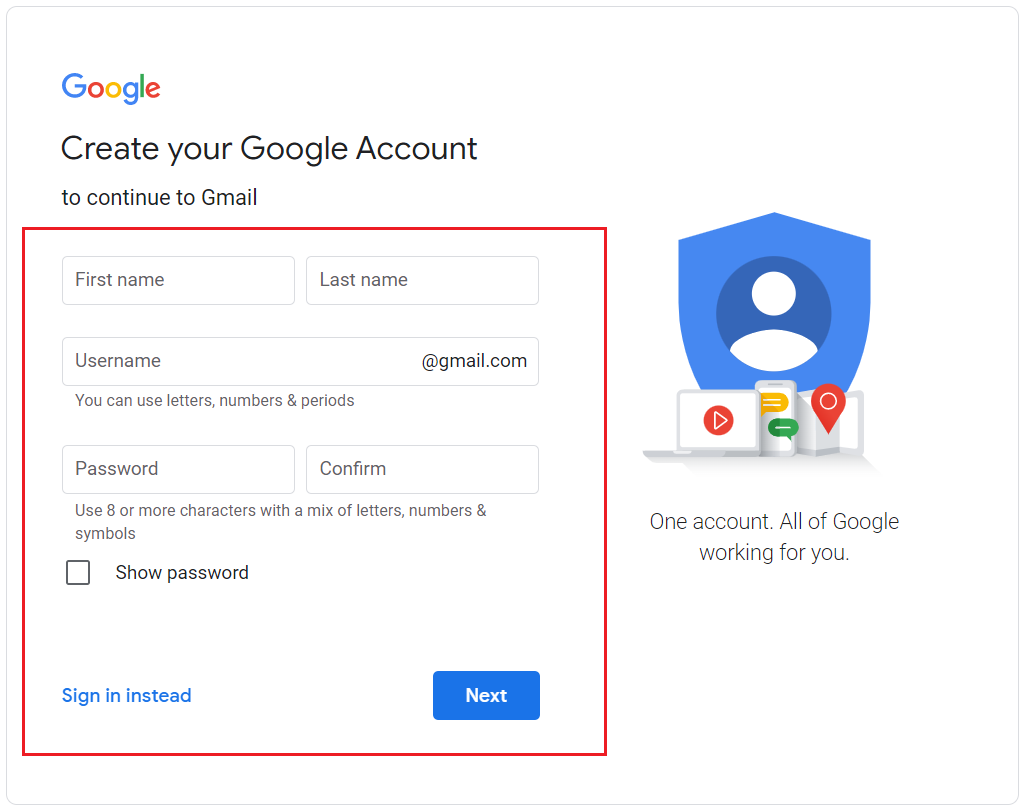 Step3: – After filling all the required details, click on Next button.
Step4: – Now the welcome window will appear here. Select the country from the drop down and provide your contact number (provide real number because an OTP will verification required). After that, provide a recovery email address (it will help you to secure an account and reset password).
Note: – It's optional information, so you can proceed without a phone number. But my recommendation is to provide a valid phone number.
Enter your date of birth and select Gender. At last click on the Next button.
Step5: – Now Gmail will verify your provided phone number. An OTP will be shared to your number and verify the 6 Digit auto generated number. Here click on Send button.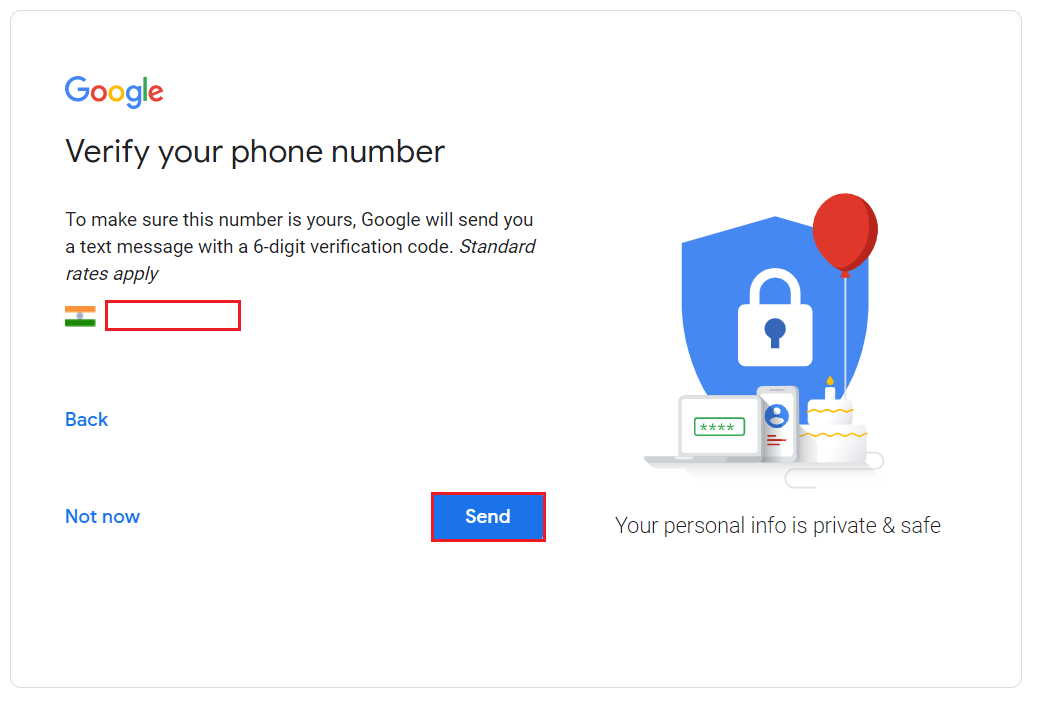 Step6: – Now Gmail account creation process will ask you for certain information like: Receive video call and Message. It depends on you, you can either Skip or select Yes, I'm in.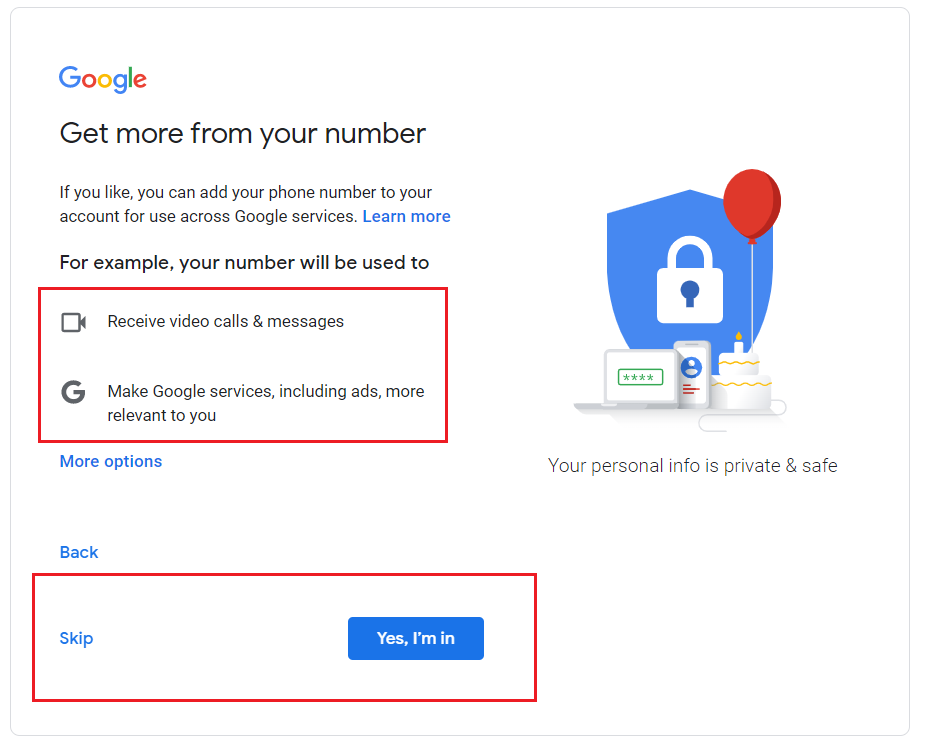 Step7: – Now read Gmail privacy policy and select I Agree Option.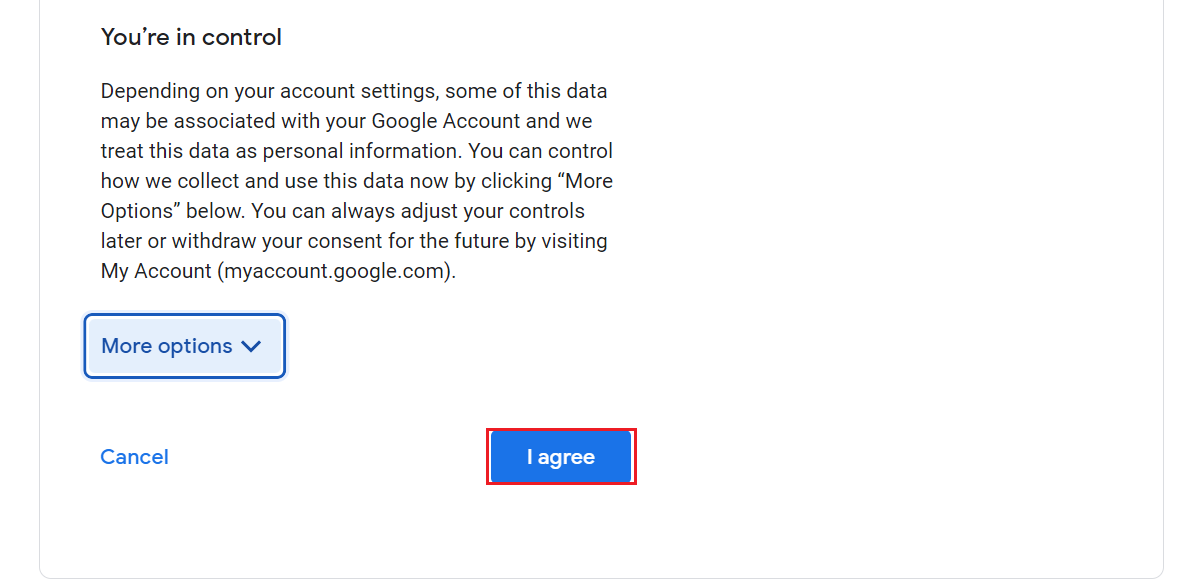 Step8: – After completing all the steps, your Gmail account successfully created. Now enjoy using your newly created Gmail account.
Component of Gmail Account
Gmail is a very popular email client and used for emails primarily. But it also contains contacts, calendars, tasks and many other options. I will explain these points in detail in another post.
Note: – Gmail emails are safe and always available. But to avoid risk, understand the process to download Gmail emails to the computer.
Conclusion
All the steps are explained with proper visual presentation to create a new Gmail email account. If you are facing any issue or for any suggestion feel free to comment.